O'Connor Community Organic Garden

The O'Connor Uniting Church has provided a portion of its grounds to the Canberra Organic Growers Society (COGS) to establish  the O'Connor Community Garden.
It was established on the old Church tennis courts in 2005 and has become a community landmark in O'Connor.
There are approx 40 community members who use the garden to grow vegetables for their own use. 
The O'Connor Community Garden currently partners with the Church for a small amount of community outreach, supplying vegetables and produce to refugees and vulnerable community members.
Food Pantry Support
O'Connor Uniting Church provides fresh fruit and vegetables each week to a food pantry run by Youth With A Mission (YWAM).
YWAM is an international missionary organisation with a local base on the Federal Highway, Watson, ACT.
Those using the YWAM pantry include Australians and migrants from Iran, Iraq, Sri Lanka, Burma, Asia and the Pacific Islands. They are referred by word of mouth, St Vincent de Paul, Salvation Army and Companion House.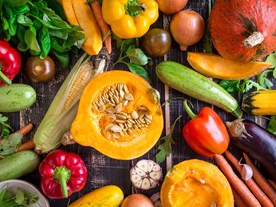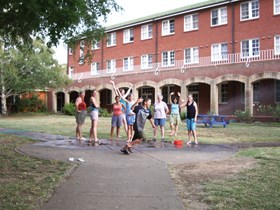 Overseas Mission Support
Children
O'Connor Uniting Church financially supports three children in India.
Philippines - Mindanao
O'Connor Uniting Church provides financial support for the mission activities of a small church in the Philippines on the island of Mindanao, which is the second largest island in the Philippines. 
The Filipino pastor provides dedicated spiritual and practical support to the poor in his community.