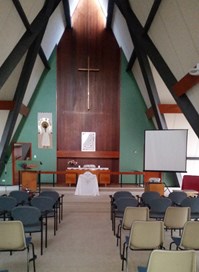 Rev Brett Furner will lead a communion service at O'Connor Uniting Church this Sunday,
23rd February. Come and be blessed, and join us after the service for morning tea.
All welcome! 
O'Connor Uniting Church is located on the corner of Scrivener and Brigalow Streets O'Connor in the inner north of Canberra, ACT. There is parking in the church grounds off Scrivener and Jarrah Streets.