Sunday 1 March 2020
1 Mar 2020 by O'Connor Uniting Church in: Reflections
Lent 1
Readings: Genesis 2:15-17; 3:1-7, Psalm 32, Romans 5:12-19, Matthew 4:1-11
       The Temptation of Jesus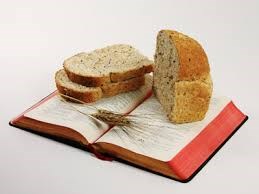 Then Jesus was led up by the Spirit into the wilderness to be tempted by the devil. He fasted forty days and forty nights, and afterwards he was famished.  The tempter came and said to him, "If you are the Son of God, command these stones to become loaves of bread."  But he answered, "It is written,
'One does not live by bread alone,
    but by every word that comes from the mouth of God.' "  Matthew 4:1-4
Lord, we pray for:
all affected by the coronavirus, and for wisdom for world leaders to achieve global containment and elimination of the virus.
all affected by the bushfires and floods, for restoration of their lives and property, and for the farmers and their families who haven't had sufficient rain
all in Canberra and across Australia who are subject to domestic violence, particularly women and children
the people of Syria dislodged by war and facing homelessness and loss of life
Thank you, Lord:
for the Australian Federal Government's moving tribute to the domestic violence victims Hannah Clarke and her three children, and for the Government's new action plan to address domestic violence.