Sunday 13th September 2020
12 Sep 2020 by O'Connor Uniting Church in: Reflections
Pentecost 15
Bible Readings
First reading: Exodus 14:19-31
Psalm: Psalm 114 or Exodus 15:1b-11.20-21
Second reading: Romans 14:1-12
Gospel: Matthew 18:21-35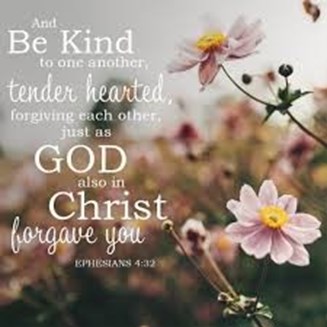 As Jesus continues to emphasise forgiveness, I humbly bring myself before God who forgives me everything, who loves me beyond any sin. The forgiveness that God gives is often difficult for me to receive. I think of how it is given generously to me so that I may give it freely to others.
I pray for those who have caused me hurt and, even if I can't wish them well now, I pray that one day I might.
https://www.sacredspace.ie/scripture/matthew-1821-35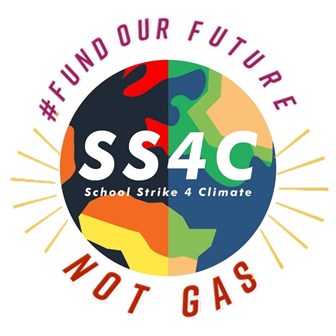 Standing with young people to build a better future
In 2019 the Uniting Church in NSW and ACT resolved to support initiatives taken by young people in advocating for action on climate change, including the global climate strikes.
 
Uniting Church people across our Synod participated in the massive School Strike 4 Climate (SS4C) rallies held last September and in the online rally held on May 15.
 
SS4C and SEED Indigenous Youth Climate Network now ask supporters of all ages to take part in a national day of action on September 25, titled Build our Future- Climate Justice and Jobs (https://www.schoolstrike4climate.com/buildourfuture). 
COVID-19 recovery funds for our future – not gas
Australian communities have been hit hard by the dual bushfire and COVID-19 crises. Governments around the world are spending vast amounts of money to stimulate the economy in the wake of COVID-19. Right now is a critical time. We have an opportunity to build the future we, our children and grandchildren can all thrive in by creating clean jobs that care for country, climate and our communities.  But voices aligned with the fossil fuel industry are seeking investment in gas projects, despite these creating fewer jobs and contributing to higher emissions and damaging climate change.
What are young people calling for?
In the Build our Future- Climate Justice and Jobs event on September 25 young people are urging us to join in their call for:
Resourcing Aboriginal and Torres Strait Islander-led solutions that guarantee land rights and care for country
The creation of jobs that fast-track solutions to the climate crisis and help communities recover
Projects that transition our economy and communities to 100% renewable energy by 2030
How you can support our young people and a better future for all
We ask Uniting Church members and congregations to support SS4C and the SEED Indigenous Youth Climate Network by participating in the September 25 Build Our Future action. You can:
Participate in the Common Grace online prayer vigil in support of the day of action via Zoom, on Thursday September 24, at 7pm
More info at: www.commongrace.org.au
Support young people in your local area
Find out if there is a "Build Our Future" event in your area and support it if you can, COVID restrictions permitting. 
Go to https://www.schoolstrike4climate.com/buildourfuture
Display a sign or banner with the message "Fund our future not gas"
A simple way to show support is to make a sign with the message "fund our future not gas" in the lead-up to the event. This could be a banner on your church, a sign on your front fence, or simply taking a selfie with your own sign.  Wear something yellow as a visual symbol of your support. Why not get one or two others to make a sign with you?
Please take a photo of your sign/banner and post it to social media, using the hashtags #BuildOurFuture and #TurnOffTheGas. You could also send it to your state or federal MP.
The Synod Climate Action Strategy is also offering free banners for congregations. There are three messages to choose from:
CLIMATE EMERGENCY: God didn't create a Planet B
Act on Climate! Leave no one behind
Killing the Planet is Against Our Religion
To order a banner simply contact Jon O'Brien (joobrien@uniting.org, 9407 3225)
Would you like some guidance about what you and others can do?- Join a briefing session
The Uniting Advocacy team is offering two on-line briefing sessions. In these sessions we will:
Gain an overview of our current energy use our current energy use and why we need to accelerate the switch to renewable energy
Hear from Uniting Church leaders about their climate concerns and how action on climate change is part of Christian mission and discipleship
Receive some guidance and training on how to take the actions outlined above by yourself, or in cooperation with others
Build our connections to others who share our concern to care for our earthly home
Two briefing session timeslots are available. To register, simply click on the link below.
If you have any questions about the Build Our Future event or the briefings, please contact Jon O'Brien in the Uniting Advocacy team on 9407 3225 or joobrien@uniting.org