Sunday 18th November 2018
18 Nov 2018 by O'Connor Uniting Church in: Reflections
Bible Readings
1 Samuel 1:4-20;  1 Samuel 2:1-10;
Hebrews 10:11-14, (15-18), 19-25;  Mark 13:1-8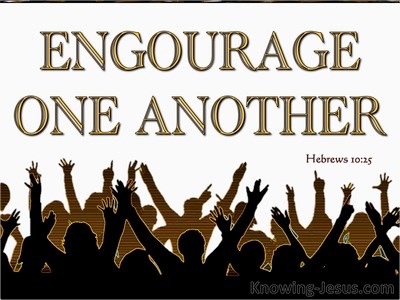 Hebrews 10: 23-25
Let us hold unswervingly to the hope we profess, for he who promised is faithful.
And let us consider how we may spur one another on toward love and good deeds, not giving up meeting together, as some are in the habit of doing,
but encouraging one another—and all the more as you see the Day approaching.
"God, sometimes life gets me down and I find it hard to see things to be thankful for.
Open my eyes to see the gifts you've given me in my life.
I'm going to start by thanking you for loving me enough to come to earth and die so we can live together forever. Amen.                                                ~ Wendy van Eyck
Song of Hannah
1 Samuel 2:1-10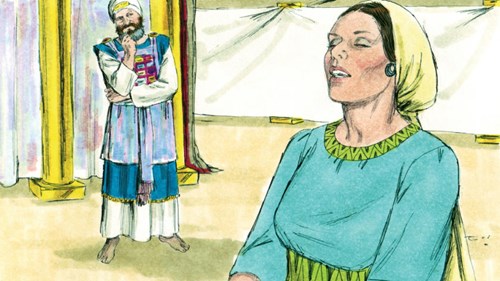 And Hannah prayed and said:
"My heart rejoices in the Lord; my strength is exalted in the Lord. I smile at my enemies, because I rejoice in Your salvation.
"No one is holy like the Lord, for there is none besides You, nor is there any rock like our God.
"Talk no more so very proudly; let no arrogance come from your mouth,
for the Lord is the God of knowledge; and by Him actions are weighed.
"The bows of the mighty men are broken, and those who stumbled are girded with strength.
Those who were full have hired themselves out for bread, and the hungry have ceased to hunger.
Even the barren has borne seven, and she who has many children has become feeble.
"The Lord kills and makes alive; He brings down to the grave and brings up.
The Lord makes poor and makes rich;
He brings low and lifts up. He raises the poor from the dust and lifts the beggar from the ash heap, to set them among princes and make them inherit the throne of glory.
"For the pillars of the earth are the Lord's, and He has set the world upon them.
He will guard the feet of His saints, but the wicked shall be silent in darkness.
"For by strength no man shall prevail. The adversaries of the Lord shall be broken in pieces; from heaven He will thunder against them.
The Lord will judge the ends of the earth.
He will give strength to His king, and exalt the strength of His anointed."
Amen.