Sunday 22nd December 2019
22 Dec 2019 by O'Connor Uniting Church in: Reflections
Fourth Sunday of Advent
Bible Readings
First reading: Isaiah 7:10-16
Psalm: Psalm 80:1-7, 17-19
Second reading: Romans 1:1-7
Gospel: Matthew 1:18-25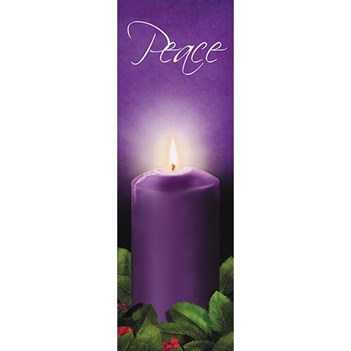 Light the Candle of Peace
The fourth candle represents peace and is called the "Angel's Candle."
The angels proclaimed "Peace on Earth" when the Baby Jesus was born.
 Don't worry about anything; instead, pray about everything. Tell God what you need, and thank him for all he has done. Then you will experience God's peace, which exceeds anything we can understand. His peace will guard your hearts and minds as you live in Christ Jesus.
Philippians 4:6-7 (NLT)
Thank you, Father God  
for the gift of Your Son. Thank You for the peace that fills our hearts when we trust in Him.

I heard the bells on Christmas Day
Their old, familiar carols play,
And wild and sweet
The words repeat
Of peace on earth, good-will to men!
Henry Wadsworth Longfellow
May the peace and happiness of Christmas be with you today, tomorrow and throughout the New Year!