Pentecost 5
Bible Readings
First reading: Genesis 24:34-38, 42-49, 58-67
Psalm: Psalm 45:10-17 or Song of Solomon 2:8-13
Second reading: Romans 7:15-25a
Gospel: Matthew 11:16-19, 25-30
The Road to Recovery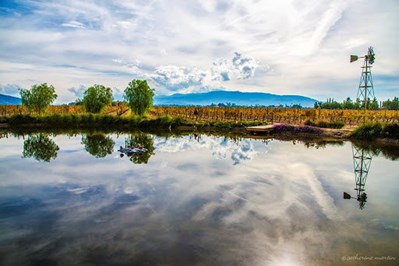 Matthew 11-28-30
"Come to me, all you that are weary
and are carrying heavy burdens,
and I will give you rest.
Take my yoke upon you,
and learn from me;
for I am gentle and humble in heart,
and you will find rest for your souls.
For my yoke is easy,
and my burden is light."
Please pray for
Our church community and mission
all our church family while in shutdown, especially those with health concerns and those living alone.
the community and faith groups using our facilities before the Covid-19 shutdown. During this shutdown may they feel God's presence and be kept safe.
wisdom for our church council developing the Covid-Safe plans required by the ACT Government and Synod before worship can recommence, and for the timing of re-gathering for worship.
Presbytery as it considers the draft mission plan for Inner North Community Engagement.
discernment of God's plans for the inner north.
Others
Uniting Advocacy and Church Engagement staff who have been made redundant following an essential re-structuring due to financial pressures. Pray also for the ministry of Uniting as they navigate the context for their ministry and service with the resources they have and the challenges they face.
wisdom for the Victorian Government and leaders as they manage the COVID-19 outbreak in their state.
recovery for all still suffering after the devastating bushfires and now coping with
COVID-19.
Pastoral Letter from Rev Andrew Smith - Presbytery Minister - Congregation Futures
Messy Disciple Making – Key to Your Church and to Fresh Expressions of Church
A recent training morning for Mission Shaped Ministry in our Presbytery began to focus our attention on the importance of discipleship in fresh expressions of church (in fact, in all expressions of church). The training included this attention-grabbing quote in relation to the Great Commission in Matthew 28:18-20:
"In Matthew's Gospel, the making of disciples was the prime objective given to the followers of Jesus.
In Matthew 16:18 we find Jesus saying to Peter, 'I will build my church'. It is Jesus' job to build the church
and ours to make disciples. How often do we assume it is the other way round?"
Perhaps this quote grabs your attention as well, causing you to weigh up how much of your energy goes into building the church compared with making disciples. It wouldn't be surprising to hear that disciple-making comes up wanting in such a comparison. We tend to put most of our energy into building (or maintaining) what we think church is meant to be, and often the main focus here is on what happens on Sunday mornings.
Much is expected of that Sunday morning timeslot. We want it to do everything, and have it done in no more than 60 minutes. The list of expectations might include pastoral care; fellowship; teaching; bringing comfort and challenge; encouragement; inspiration; age specific engagement; singing (the songs I like – when it is OK to sing again!) …. and making disciples.
It would be great if it worked out that way. It would be great if we could tick the 'making disciples' box by attending our Sunday worship services. That would be a great package. It would be neat and tidy and efficient. It would be very convenient. 
But this is not what works. Sure, our usual Sunday gatherings may be a part of making disciples. However, more is needed for disciple making than the neat and tidy 60 minutes once a week. Especially when that 60 minutes is divided up amongst the list of expectations mentioned above.
One of the points that Graham Cray makes in his video for the mission shaped ministry session on discipleship is that making disciples is messy. It is not neat and tidy. It is not efficient. It can't be confined to 60 minutes on Sunday mornings, or to a five-week course. It is messy. It is inconvenient. It is an interruption to your life.
That all sounds very discouraging. Let me offer you some encouragement.
In his handy little book "Surprise the World – The Five Habits of Highly Missional People" Mike Frost offers a simple framework that can be used for disciple making. The weekly DNA groups (Discipleship, Nurture, Accountability) of three people aim to embed the five missional habits as part of our DNA. This is helped by keeping each other accountable to the habits by asking these kinds of questions in the weekly meetings:
Whom did you bless or eat with this week (habits 1 and 2), and what questions, issues or learnings arose from these habits this week?
What did you hear from the Holy Spirit this week? (habit 3)
What did you learn or relearn about Christ this week? (habit 4)
Share two or three journal entries about how you alerted others to the reign of God. (habit 5)
Groups like these could be a key part of disciple making in your church. Imagine the discipleship of your group of three growing through your DNA group and through practising the five habits. Imagine it for other groups of three in your congregation. 
Groups like this could also be key to the beginnings of fresh expressions of church from your congregation. Imagine blessing and eating with people who are not part of your church. Imagine them being drawn to Christ by the Holy Spirit, and as part of that wanting to join a second DNA group with you. Imagine you being part of disciple making with them like you already are in your first group. Imagine this multiplying by them starting new groups, and those new groups starting more new groups. Imagine all these disciple makers getting together occasionally to celebrate the work of Christ amongst them and in the world. What a beautiful fresh expression of church all of this would be.
Imagine …
Pastoral Letter from Rev Dr John Squires - Presbytery Minister - Wellbeing-
Black Lives Matter. Now—and Then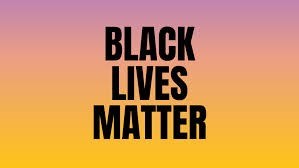 #BlackLivesMatter. The importance of this hashtag has been highlighted in recent weeks.
First, it gained attention in the USA, where yet another incident of the unwarranted treatment of a black man and the resulting unjust death of that man, George Floyd, led to widespread protests, resistance, and riots across the country.
The hashtag #BlackLivesMatter originated in 2013, after Trayvon Martin, an unarmed African-American teenager, was killed in an argument in Florida. The man charged with his order was acquitted, resulting in the community response that saw #BlackLivesMatter gain traction.
See https://www.adl.org/education/educator-resources/lesson-plans/black-lives-matter -from-hashtag-to-movement
The hashtag has also had prominence in Australia, especially in recent weeks. After the death in America of George Floyd, a black man killed while in police custody in Minneapolis in early June, the BLM movement became active once again. The widespread unrest in the USA was clearly evident.
Around the same time, reports in Australia were indicating that there were 434 people—black men and women, indigenous Australians—who have died whilst in police custody, since 1991. (That was the year when the Royal Commission into Aboriginal Deaths in Custody ended.) And there had been no conviction of anyone responsible for any of those deaths over all that time.
See my blog on this at https://johntsquires.com/2020/06/09/racism-and-reconciliation/
So #BlackLivesMatter. We know this now, in our own time. This movement has generated widespread public support. The Pew Research Centre in the USA has reported their recent findings, noting that "two-thirds of U.S. adults say they support the movement, with 38% saying they strongly support it".
See https://www.pewsocialtrends.org/2020/06/12/ amid-protests-majorities-across-racial-and-ethnic-groups-express-support-for-the-black-lives-matter-movement/
All of this points to the need for ongoing, continuing, relentless lobbying, advocating for First Peoples, protesting injustices and working towards a more just situation in our society, today. Without question, this is a critical priority.
Alongside that, let me suggest the importance of remembering that #BlackLivesMatter when we turn to scripture, when we listen to the Bible being read in church or in Bible study groups, or when we open its pages ourselves and read the stories it contains. Do we imagine the skin colour of the people who are in these stories? Do we remember that the vast majority of them are dark-skinned?
Some years back, an enterprising forensic artist, Richard Neave, created a model of a Galilean man for a BBC documentary, "Son of God". Neave took an actual skull found in the region (not claiming that it was actually the face of Jesus) and built a model of what the person might have looked like.
The end result was not the blue-eyed, blonde-haired, "gentle Jesus meek and mild" of traditional Sunday School storytelling. The darker colouring of the skin (historically accurate) caused controversy at the time (and still does, whenever I use it with groups). The aim was to prompt people to consider how Jesus was a man of his time and place—a darker-skinned Middle Eastern man.
See https://www.ancient-origins.net/news-general/reconstructing-jesus-using-science-flesh-out-face-religion-004942
There's a more detailed discussion of "what did Jesus look like?" by Dr Joan Taylor, of Kings College London, at https://www.bbc.com/news/magazine-35120965
Just this week I came across a fascinating art project, seeking to depict the well-known characters of the Bible as the black-skinned Middle Easterners that they were. You can see the full gallery of art created by photographer James C. Lewis in the "Icons of the Bible" gallery at
https://fineartamerica.com/profiles/2-cornelius-lewis
Take some time to explore these images. As you do, remember that just as we know that #BlackLivesMatter now, today, so as we travel back in time, in our imaginations, into the world of the Bible, #BlackLivesMatter in those stories. We learn from these tales about these ancient black people. We gain guidance for living as faithful disciples today from these dark-skinned people of these ancient stories.
#BlackLivesMatter. Now—and Then.